Our Customers
We Build Trust Every Step Of The Way
We are proud to offer professional digital services to over 100 active customers annually. Our team-based approach ensures that all customers receive the attention they deserve, while our commitment to customer service excellence differentiates us from other digital agencies. Our passion for customer excellence is evident in every interaction, and this, in turn, has enabled us to build strong, long-lasting relationships with our customers.
See all projects
Becoming A Trusted Digital Partner
300+
Sites Under Management
Providing Local and Global Services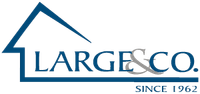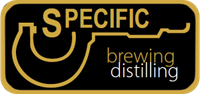 Testimonials
Customer Happiness is Our Driving Force
"CL Web Developers have been helping me to develop my website over the past year. I am very pleased with the service they provide for three main reasons. Firstly, they are very knowledgeable and competent – they regularly find neat solutions for difficult problems. Secondly, they are professional and trustworthy – I have complete peace of mind with them hosting and maintaining my website. Thirdly, they are a pleasure to work with – they give prompt attention to any problems and always provide a pleasant, friendly service. I have no hesitation in recommending CL Web Developers to anyone needing web hosting and development services."

"I am so pleased with how the website has turned out and I am so thankful for all your hard work on it! I feel so confident sending potential clients to our new site and with our plan to launch it on our 36 year anniversary is a very proud moment. Your patience, expertise, and suggestions are so much appreciated and the final product speaks for itself. I will highly recommend your services to anyone."

I previously had my website service in Rochester New York for two years. After discussions with CL Web Developers, I was convinced to migrate my website services back to Victoria BC for a localized position with added service value. I have received first-in-class operational and maintenance service with great collaboration. The team took the quality content I created and structured it in a well-designed functional and easy-to-navigate website. The site is visually appealing, polished, and professional. They optimized the mobile usage for any platform, it works quickly, and the website is readily accessible with easy-to-find points of contact for the audience. This high-level overview gives Maccrim Solutions the value I was seeking for our web presence.

Richard Michaels
CEO, Maccrim Solutions
James and his team exceeded all of my expectations! Not only is my website visually stunning, easy to navigate and an asset I feel really proud to share with the world but working with James made every aspect of the process enjoyable and pain-free. He is a great communicator, a skilled collaborator and helped me to finally publish a website- something I had been avoiding for years. He made the process fun, creative and gratifying. I highly recommend him, his skills and enthusiasm are an asset to anyone in need of a website.

Nikki Sanchez
Founder, Decolonize Together
"James and the team at CL Web Developers have supported our busy home care business since 2019. They are quick to respond and are able to handle anything we throw at them. They are friendly, easy to work with and the quality of their work shows. We would highly recommend them to anyone."