Our Services
Delivering Core Digital Solutions
Our focus is always on providing web solutions that serve our customers in the best way possible. With digital transformation at the forefront of every business, we are proud to offer exceptional services in web design, development, hosting, support, and more. Our team has a proven track record of delivering quality results for both local and global organizations, making us a suitable and trusted digital partner anywhere.
Get Started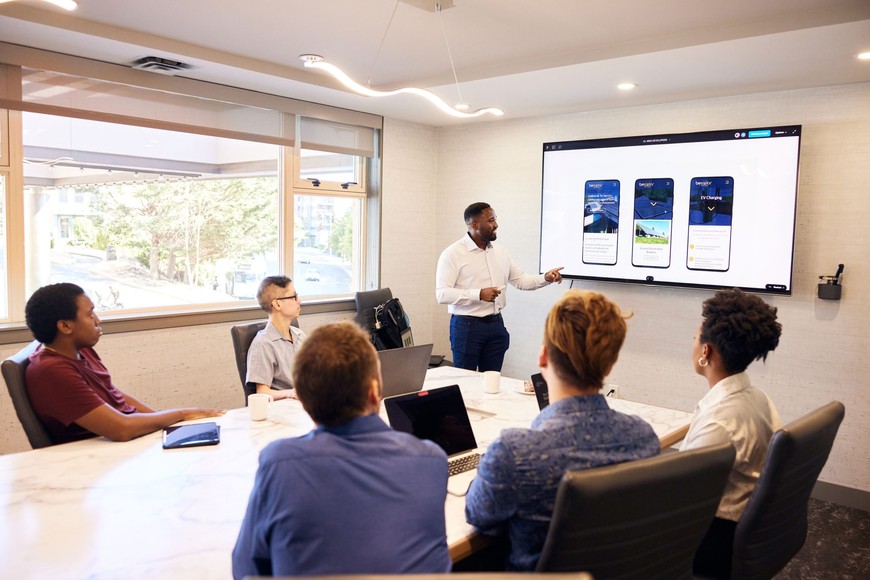 What we offer
Design
Our web design process is centered around collaboration and customer focus, ensuring that your company's unique personality and goals are accurately reflected in the final product. Our team is dedicated to working closely with you from start to finish, whether you're in need of a brand new website, a redesign, or a refresh. We understand that your website is a crucial component of your business, and we are committed to bringing your vision to life. Trust us to be your partner in creating a website that accurately reflects your company and drives success.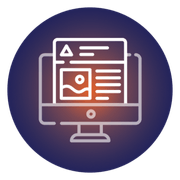 Development
We are proud to have a team of talented and experienced web developers who are passionate about their work. Our developers have decades of combined experience in both front-end and full-stack development and have worked on a wide range of projects across Canada, the US, and Europe. Our team's skills and expertise, combined with their vibrant and energetic approach to web development, make them the perfect partners for your next project. Over the years, we have built a reputation for delivering high-quality results for our customers.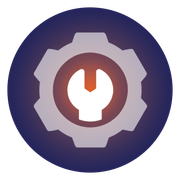 Hosting
Our platform leverages the power of AWS cloud technology to offer premium hosting solutions designed for WordPress websites. We streamline key operations, including load management, daily backups, SSL encryption, software updates, cloudfront CDN, and more, to ensure maximum performance and security for your website. With our expert management, you can focus on growing your business while we handle all the technicalities.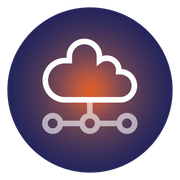 Support
We are dedicated to providing the most customer-centric website maintenance and technical support. We are equipped to handle all of your needs with onshore support, end-to-end solutions, and real-time responsiveness. Whether you need help with website changes or complex website tasks, we are here to support you every step of the way. We also have experience with troubleshooting IT systems. Trust us to provide the highest level of service and support to ensure the success of your business.
Strategy
We have access to a network of talented service delivery partners who help us and our customers create strategies and drive results in digital marketing, search engine optimization(SEO), and customer relationship management systems (CRMs). If you work with us, we can connect you to specialized experts who can help you achieve your broader marketing and operational goals.
What our customers are saying
Since our founding in 2018, we have served over 100 clients and counting!
Kendra Westwood Productions
2 months ago
The entire team was super professional and wonderful to work with. They really do a fantastic job. Definitely recommend using CL Web Developers.
Salty Shyster
5 months ago
CL created and maintains my author website. They've been very easy to deal with and produced a great product, quickly and for a reasonable price. Highly recommend them!
Alexandra Bouchard
7 months ago
I've had 2-3 small requests for them over the last year or so and each time they handle it promptly and professionally. They are knowledgeable at what they do and I will continue working with them :-)
Luke Haynes
4 months ago
It was an amazing experience working with James and the rest of the team at CL Web Developers. They were very organized, responsive, highly professional, and the website they were able to make for me really exceeded my expectations going into the project. I'd highly recommend them to anyone wanting to get the most from their web presence.
Mary MacLeod
5 months ago
An amazing experience! From the first time I reached out via email and met for a consultation, James was welcoming, knowledgable, enthusiastic, and motivated in what he knew he could achieve for us. The team at CL Developers made some big goals possible on a very small budget to completely revamp our outdated WP site. The entire project ran smoothly, with regular contact and updates, lots of chances for feedback -- which they were super receptive to -- and it was completed early too. James is UVic alum and was personally inspired to help the uni's small, non-profit student newspaper refresh our website into an accessible, modern, and engaging platform for students. He cares about his clients, and we couldn't be happier. Thank you CL Developers! We've since signed up for their monthly web hosting service and have already been receiving fast and helpful support. All around highly recommend these local folks!!!